January 22nd, 2007 (10:30 pm)
current mood: tired
So, pretty crazy/wonderful quasi-break from school. Let me break it doooown.

Thursday: Had breakfast with James, went to Burn's room to hang out/talk, aced the exam with a 97, hung out in Is's room for a required 1.5 hours just playing hangman and all of that with James and Eric, went to Dante's for lunch with James, went to Blockbuster to (unfortunately) rent Saw 2 with James, went to James's house to watch said terrible movie and take dumb myspace pictures, went to Olive Garden with James & family, went to Alpha Dog with James, got depressed, and healed myself at Coldstone with James. Summary: the longest time I've spent with my oldest friend in quite a few years. A total of about 15 hours :] Good times!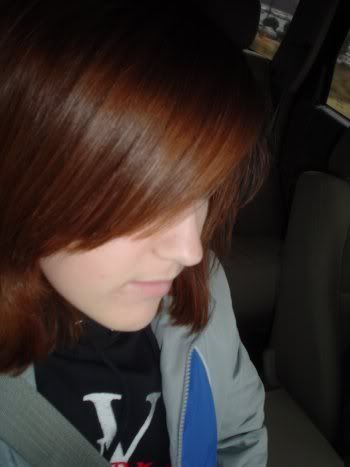 Silliness!

Friday-Sunday: Annual youth ski trip to Winterplace = AMAZING FUN. I love ski trips. Rode up there in the van mostly talking to JBob, Jake, Ashleah, and Whitney, which definitely made the trip fly by. Friday night was spent in an equipment rental line with Jake and Tom, which was sort of funny because I'm pretty sure Tom has this little kid crush on me. Saturday was skiday which is always my favie. Spent most of the morning teaching/attempting to teach Jbob how to ski. He did pretty well, especially for his first day. Then after lunch Jake and I set out to do some of the harder slopes and did just that. We mastered all of the blues, including the crazyscary-mogul-filled one. It just made me realized how much I love skiing. We picked up Seth a few times but lost him just as many times because somehow he managed to disappear a lot. The last couple of runs were definitely my favorite, simply because I love night skiing and the lift lines were tiny. Overall the day was super and I totally owned Jake at every single run but Meadows because Meadows sucks. Then Dana and I stayed up until like 3 AM talking about books, which was pretty exciting because I don't talk about books as much as a I used to. She said that I was the living embodiment of Jessica Darling (also see: Sloppy Firsts) which I considered a huge compliment. Woot. So overall Saturday was a success. Then sunday was pretty tiring and boring except for the listening of amazing songs on Jordan's iPod by Jordan and Jake.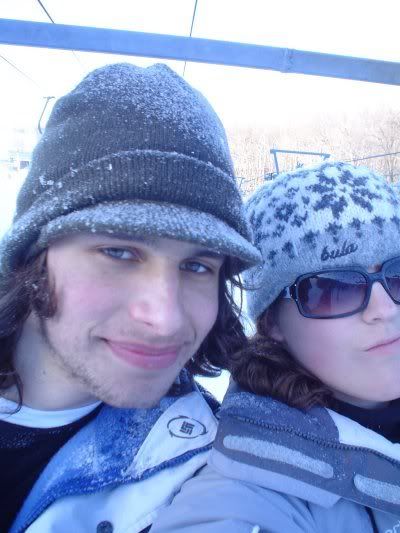 Jake & I, and Winterplace!

Monday( today): UNC Chapel Hill visit! I was a little scared, but my fears were relieved and I've basically decided that UNC is my destination after this year. Like my dad said, I fit in there better already than I have ever fit in in Caldwell County. That has to be a start. Plus it's pretty and intellectually stimulating! Plus we saw Eric Thomas there, and if it's good enough for weathermen it's good enough for me.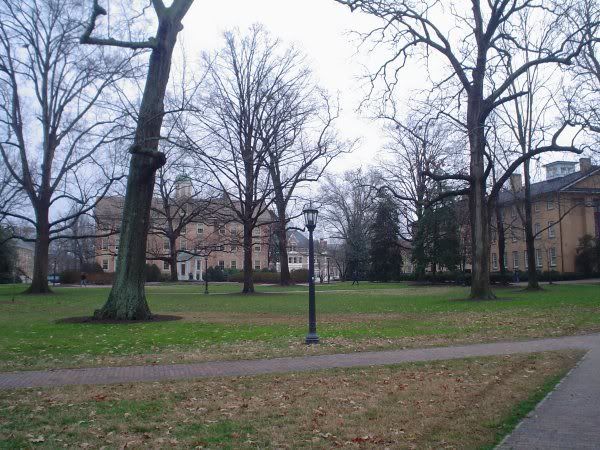 Tomorrow: RED HOT CHILI PEPPERS and GNARLS BARKLEY. Mini road trip/exploration with James, meeting Jake, Nick, and Jbob! Excited!